Ever Sparkle Technologies is a medium sized Hong Kong company provides truly One Stop Solution with a self-owned ISO9001 and UL listed factory in China with Apple certified MFi Manufacturer license. We provide professional product design & development as well as contract manufacturing services to global electronics industry. We specialize in Android / Apple devices accessories, smart devices, intelligent controls, digital gaming peripherals, as well as all kinds of electronic products.
---
Mission Statement
Ever Sparkle Technologies is an integrated design engineering and manufacturing company specializing in electronic product development and production in global electronics industry. Believing in partnership approach with our clients, Ever Sparkle focuses on providing true one stop solutions to our clients with professional engineering teams and strong manufacturing forces. We recognize our value in the market by supporting our clients with flexible, efficient, and reliable services. We acknowledge the fact that we can only success after our clients succeed; and this makes our highest priority to help our clients compete in the global market.
---
About Ever Sparkle Technologies:


1. Provides Electronic product Design and Manufacturing Services

2. Over 22 years experiences in Industrial and Consumer Electronics industry.

3. Available production direct labor headcount : 300+

4. Production abilities:

Through hole assembly
Box build assembly
Packaging

5. Areas of expertise:

Smart Devices
Industrial Controls
Android / Apple platform peripherals
Gaming Accessories / Game Controllers / Charging Stations, etc.​
Bluetooth Devices
BLE Bluetooth Low Energy Devices
iPod / iPhone / iPad Peripherals
Android Devices Peripherals
Consumer Electronics / Personal Electronics / Electronic Gadgets
Compact Audio / Video products
Digital RF products
Computer peripherals
Electronic Toys
Educational Electronics

6. Design & Engineering force includes :

Graphic Designers
Software engineers
Firmware engineers
Electronic engineers
Mechanical engineers
Industrial engineers
Manufacturing engineers
Quality engineers
Packaging engineers
---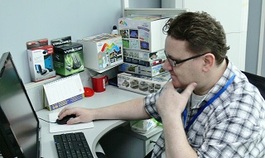 Ever Sparkle : Design & Engineering
Established in 1996, Ever Sparkle has focused in design, develop and manufacture wide range of electronic products. A strong design engineering team has been built up to support our clients whom now are leaders in the global electronics industry. Our
Design & Engineering Center
has combined engineering specialists in firmware / software, electronics, mechanical parts, packaging, and graphic designers. The combination of skills has effectively evolved into a unique development concept where benefits in each area have been taken into account from the very start. This integrated approach, put together with a dedicated
production force
, has made Ever Sparkle a huge success.
---

Consumer Electronics
In the world of the highly competitive electronics industry, Ever Sparkle stands out from tons of electronics manufacturers in China by providing true total solutions to our clients. We fully recognize time is a dead or alive factor in industrial and consumer electronics industry. In more than 22 years, top managements of Ever Sparkle have been focused in enhancing effectiveness, flexibility, and reliability within the organization in order to provide our clients with services of complete solutions: from designs to mass productions, from product ideas to product shipments.
---
Gaming Electronics
Nowadays, Ever Sparkle Technologies is one of the most well-known names of electronic manufacturers in the industry. The name holds high reputation in industrial and consumer electronics industry by it's professional
design and development
supports along with high quality manufacturing forces by its multiple factories locating in Dongguan China.
---

Left : Design & Engineering Center - Middle : Design & Engineering Building - Right : Production Floor